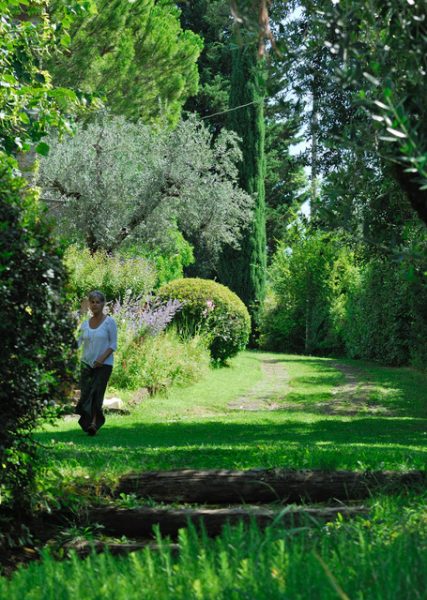 In a lush, enchanting valley
Giulia welcomes groups and gatherings
to revive and replenish
in tranquil surroundings,
to absorb the healing energy
of this magical landscape,
and to bask in the unique creative spirit
of In Sabina.


Giulia's yoga practice
and deep connection
with her Italian roots
drew her from her thriving London
corporate design studio
to the timeless grace
of this agrarian community
which has long been her home,
her inspiration,
and her hearth of creativity.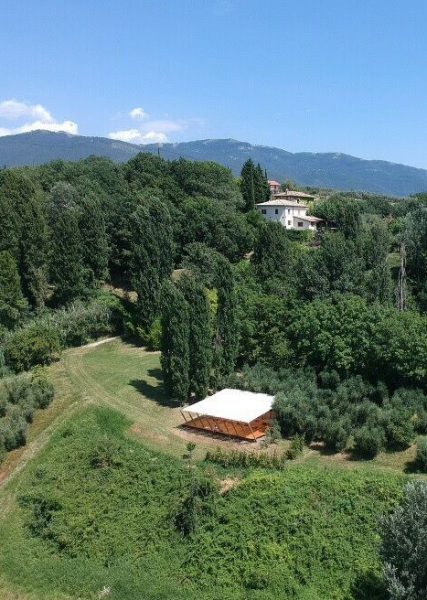 She has lovingly restored
two rustic, ancient stone farmhouses
with exquisite artistic detail
combining the whimsical and the refined.
The extensive grounds are cultivated
with care and reverence for nature
with shaded terraces, intimate hideaways
and quirky nooks which surprise,
delight and inspire visitors,
many of whom return year on year.
The magnificent outdoor platform
designed by Marco Antonini,
perches on the hillside
overlooking the valley and brook below,
surrounded by stunning views
and the natural splendour
of cypresses, olive groves,
and walnut trees.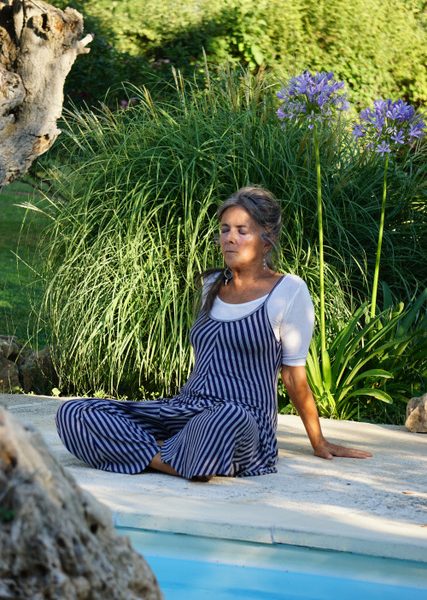 The restful, refreshing swimming pool,
the myriad outdoor and indoor spaces
for leisure and practice,
the simple, elegant, distinctive bedrooms
with artworks by local
and international artists
are all designed to nurture, soothe, inspire.
The local surroundings abound
in natural springs, rivers and streams,
countryside walks and nature reserves.
Sabina's historic villages,

with breath-taking panoramic views,
artisanal traditions, gastronomic delights
and a variety of creative
and culinary activities
are all within easy reach,
with the Roman Forum
only a heartbeat away.